1. You get this email to join the SIA So Cal Retreat Google Group: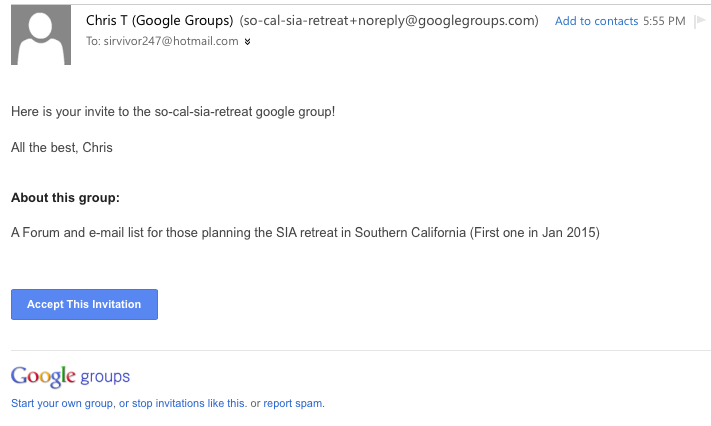 ---
2. You press the "Accept" button, and it looks good:
---
3. Then it says you have to sign in: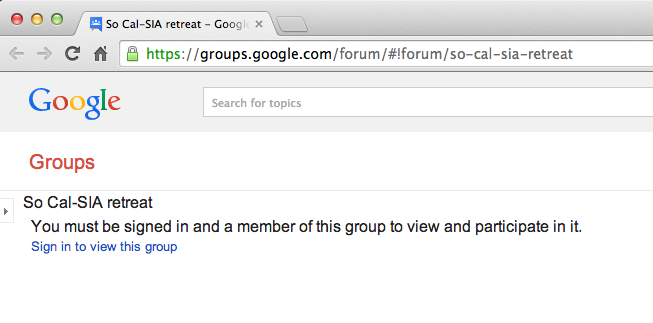 ---
4. So then you press the blue "Sign in"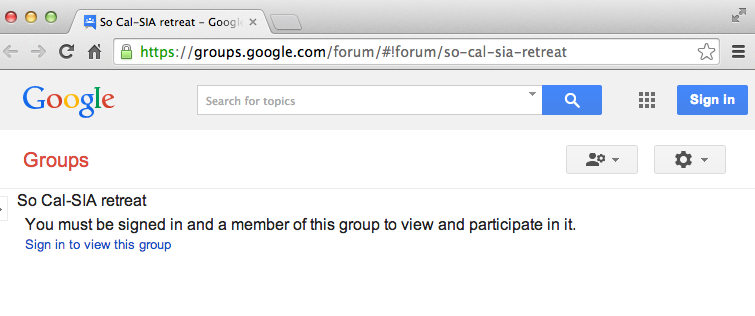 ---
5. You type in your email adress where you got the invite, and the password you use is rejected. Rejection? Really? Again?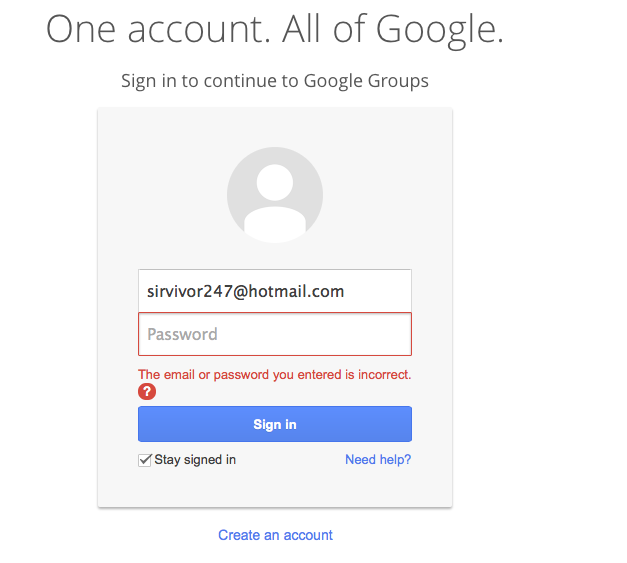 ---
6. That's because this is Google.com and not Hotmail.com

To the Google robots, you don't have a GOOGLE Account, so now you have to press "Create an Account"

7. Then you have to prove to the robots that you are not a robot (sigh)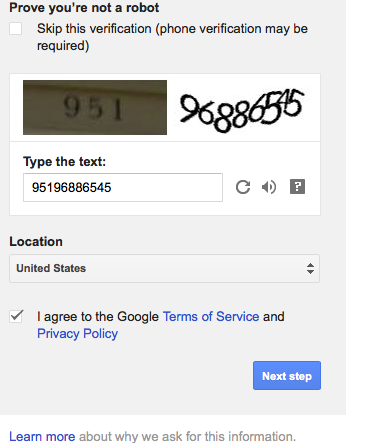 ---
8. Google wants to make sure that this is a valid email, so it send you to "Verify"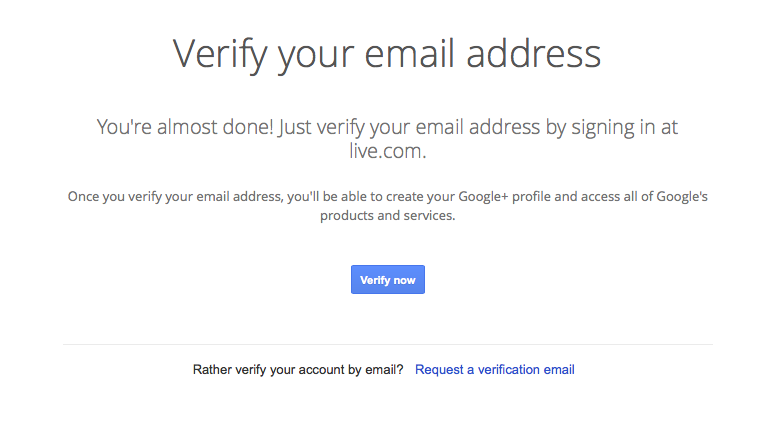 ---
9. So NOW the email password works cuz this is from hotmail.com (owned by Microsoft)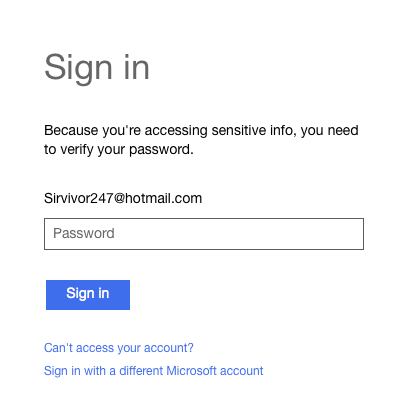 ---
10. Now you're in!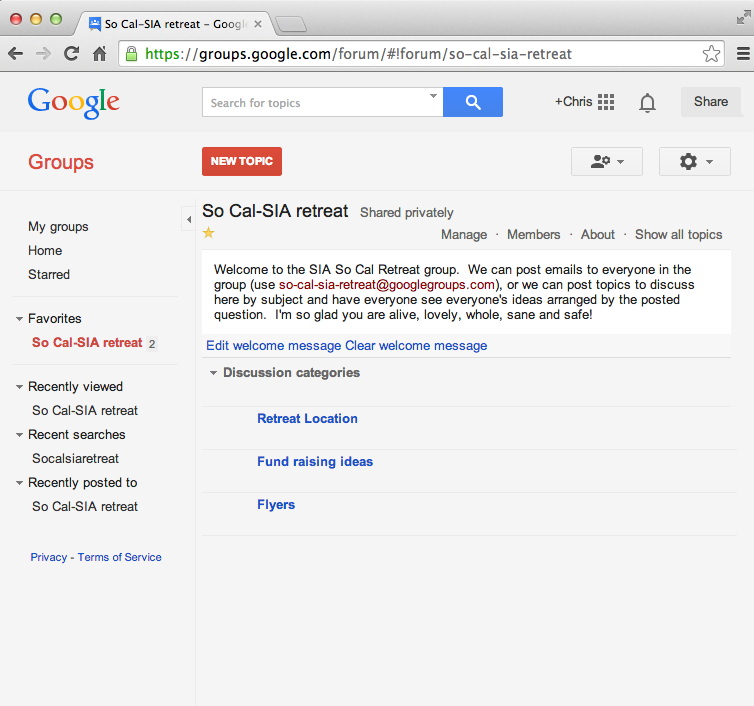 ---
---
Click here for a video for posting a message or picture to the google group